Welcome To St.Thomas College of Arts and Science
St.Thomas College of Arts and Science, named after St.Thomas, a disciple of Jesus Christ was established by the St. Thomas Orthodox Syrian Cathedral Parish Trust of St. Thomas Othodox Syrian Cathedral, Broadway, Chennai-108 in 1999 in St. Thomas School campus, Broadway with just 80 students and 19 staff. B.Sc Visual Communication was the only innovative course in those days. The college offered B.Com., B.B.A., BCA., B.Sc Computer Science, also in tune with the requirement of that time.
ST.THOMAS
COLLEGE OF ARTS AND SCIENCE
Latest Events
St. Thomas College of Arts and Science celebrates Fresher's day to welcome new students. Fresher's day is an event to collaborate newly admitted students and seniors. It's an opportunity for fresher's to know the seniors and find out their experiences.
The Graduation Day celebration at St. Thomas College of Arts and Science is a big event with students receiving their certificates from eminent personalities.
It is the dream of every student to get placed in a top organization visiting their campus for recruitment. Keeping this key aspect into consideration, it is realized that training is important for students to enhance their employability skills and achieve good placement in various Industries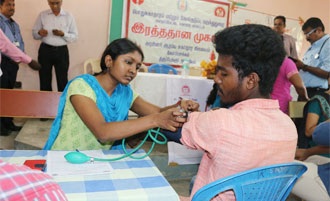 At Thomasian College premises, NSS, Red Ribbon Club and 108 organized a blood donation camp. Many students have donated blood in the camp, of which more than 20 students donated blood for the first time.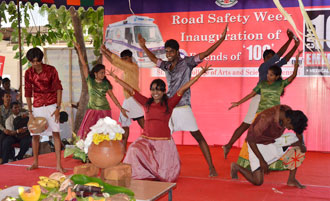 The Road safety Week was observed in St. Thomas College to focus attention on the importance of observing traffic rules in order to prevent accidents on the roads which take away thousands of precious lives every year across India
HIV/AIDS Awareness Programme was conducted by RRC to empower and increase the awareness to participants of HIV/AIDS, its impact, management and availability of support systems. This is to encourage early testing and lifestyle changes that will thereby reduce and prevent further infection .
OUR MANAGEMENT
H. G. Dr. Yuhanon Mar Diascoros
Chairman
St.Thomas College of Arts and Science, named after St.Thomas, a disciple of Jesus Christ
Rev. Fr. Aji .K.Varughese
Vice Chairman
St.Thomas College of Arts and Science, named after St.Thomas, a disciple of Jesus Christ
Mr.Biju Chacko
Hon.Secretary
St.Thomas College of Arts and Science, named after St.Thomas, a disciple of Jesus Christ
Mr. Alex Abraham
Hon.Treasurer
St.Thomas College of Arts and Science, named after St.Thomas, a disciple of Jesus Christ